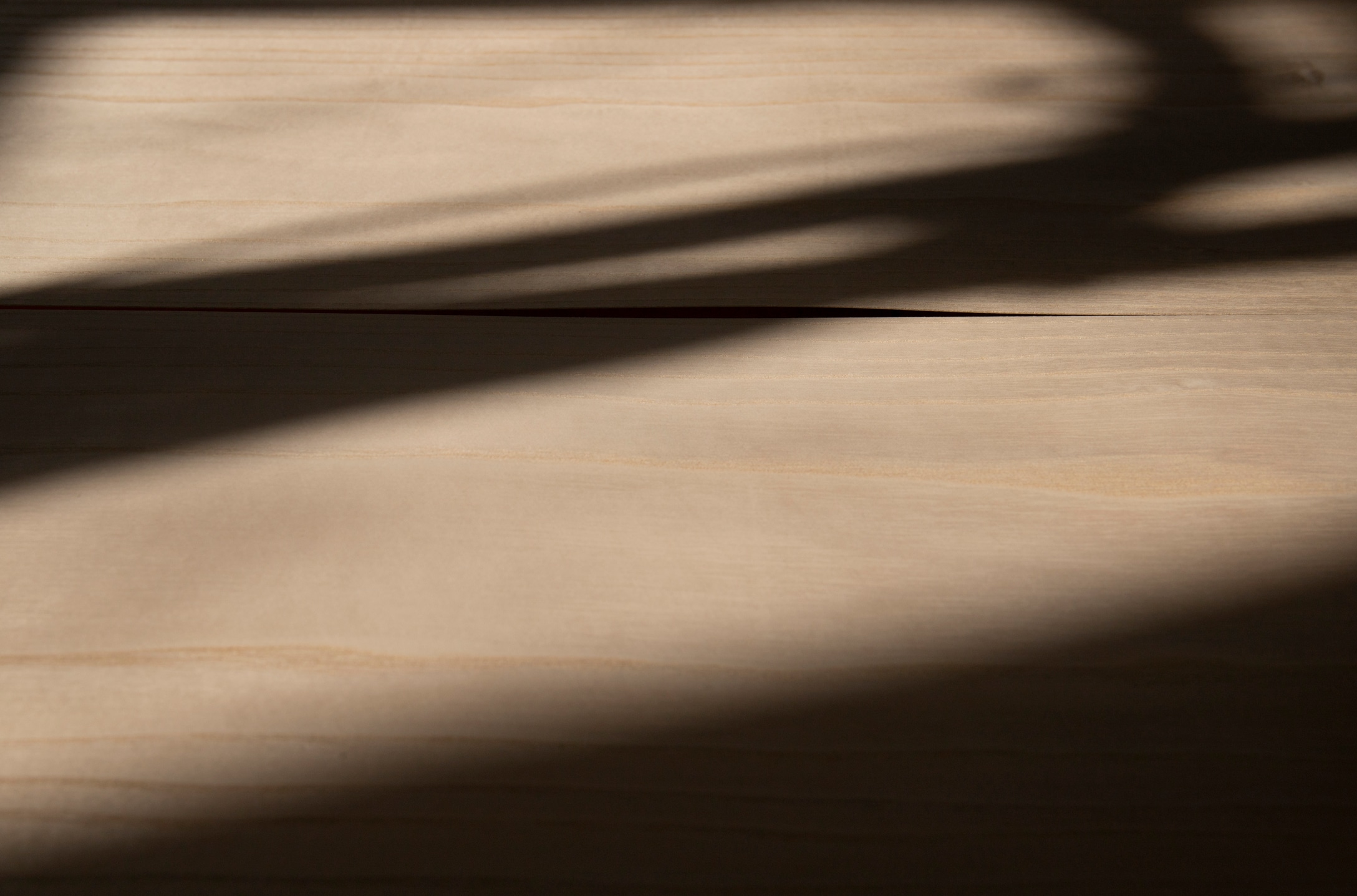 Sustainability and Sustainable Construction
We strive on a yearly basis to make progress in an increasingly responsible and respectful way with the environment and people. To this end, we provide certificates that guarantee good practises throughout the entire life cycle of our products. We work with wood, a renewable and recyclable resource. 
What do we do to improve our environmental impact?
2010
Since then, we have been certified with Ecodesign ISO 14006, which allows us to constantly identify, supervise, and improve the environmental aspects of our products and services.
80%
We reduced the weight of aluminium per board thanks to a new installation system.
VOC
(Volatile Organic Compounds) in terms of health, our indoor products have certificates that guarantee negligible emissions of Volatile Organic Substances.
Proximity
We have implemented a new impregnation process at the plant to produce our own impregnated paper, eliminating a middleman and thereby eliminating transport of materials.
We produce materials that have a long life and are respectful with the environment and people, so that they can play a part in your project, either for outdoor façades, slat systems, soffit, and outdoor floors, as well as indoor walls, ceilings, and floors.
Products designed and manufactured to help you to improve your building's environmental impact. 
Download the documents that will help you to earn LEED points (Leadership in Energy and Environmental Design).
Do you want information on sustainable building? Please contact our quality department.
FSC® | PEFC
Certificates related to the source of our raw materials, which come from sustainable forests, and to responsible management.
EPD and HPD
EPD is a method to quantify the environmental impact of the product's life cycle, and HPD reveals components in construction materials and possible health hazards associated with them.
INDOOR ADVANTAGE AIR GOLD and CLEAN AIR GOLD CERTIFICATE
These are environmental certificates that refer to the quality of the air within and around buildings and structures, especially in terms of the health and comfort of the building's occupants.